What? Crushed Seraphim is One!
That's ridiculous, I just wrote it a few minutes ago.
Not really. This year has whizzed by like something that whizzes fastly. That's not even a word. Whatever.
(The above graphic was designed by Shannon Lumetta, she's a genius and gorgeous and flexible)
How about this?:
I know, right?
I can't stop watching it either. To celebrate this amazing achievement, I'm giving away a big blob of awesomeness.
Check it:
What you have there is a signed copy of Crushed Seraphim, a handmade crystal charm bracelet (Crushed Seraphim themed!), a fucking bookmark and a signed copy of Poughkeepsie, two wicked sharp temporary tats, another fucking bookmark and another handmade crystal charm bracelet that's Poughkeepsie themed.
But what makes this giveaway so sexy is a special guest!
The winner gets a fifteen minute gchat with Satan Jack!!! He's dirty, he's sexy and he lives in HELL, so you know he's hot.
I couldn't take a picture of that to show off, so I will just give you a little Johnny instead:
And to top off the awesome like an awesome nipple, below is a list of links where you can comment and possibly win an eCopy of Crushed Seraphim! Look at all of these amazing blogs:

http://omnificpublishing.blogspot.com/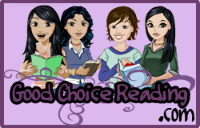 http://www.goodchoicereading.com/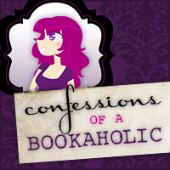 http://www.nicoleabouttown.com/
http://openbooksociety.com/
http://bookishtemptations.com/
I know, you're surprised they talk to me too. Tits okay, I still can't believe my luck.
So now for a titty bit of news. Crushed Seraphim has a sequel and I've nabbed you an excerpt! What? That's right. My friends over at Sam, E and R Awesomeness are hosting the excerpt.
They also had a sexy visit with Satan Jack for you to enjoy. In my rafflecopter below, you have to answer a question from the post on their blog! So make sure to pop in, slap Jack's ass and get you some!
Plus, now a big dancing explosion of win and grace:
And then let's stay fiery and watch Crushed Seraphim's trailer!!!
a Rafflecopter giveaway